One of the professional highlights of being a romance writer is attending the annual Romance Writers of America conference in the summer. A thousand writers descend on one location to share their passion for writing and reading stories that are uplifting and redemptive. Due to my summer schedule, I don't get to attend every year, but this year's event takes place in nearby San Diego on the waterfront, an easy drive from where I live so I'm going, flip flops and beach wear, high heels and evening wear both packed for a good time.
For those unfamiliar with the RWA organization and its conference, the week-long event combines the public (author signings) with the professional (awards ceremonies, agent and editor meetings, and lots of workshops on the art of good writing and the business of selling books). I'll get to talk shop with colleagues, meet up in person with online friends and critique partners, browse upcoming trends, listen to some of my idols talk craft, and, afterwards, return to my writing cave inspired to push forward on my own WIPs, hopefully with some added knowledge about what makes a good romance great.
The Gathering
Welcome to the Hotel California
Such a lovely place (Such a lovely place)
Such a lovely face
They livin' it up at the Hotel California
                                                The Eagles
Last year, I joined a few online chapters in the categories of romance that I write (contemporary, paranormal, Gothic, SFR). As a member of the subgenre Fantasy, Futuristic and Paranormal (FFP) chapter, I'm also looking forward to The Gathering, a special event to honor the Prism award winners and to celebrate reading and writing romance stories set in other universes, other worlds, other times, and other realities. This year's Gathering theme is "Hotel California" because the conference is being held in the Golden State, but also as a nod to nearby Hollywood's history of producing memorable fantasy, paranormal and futuristic stories and characters on screen, and, finally in memory of the incomparable Glenn Frey, co-writer of the haunting hit song "Hotel California," who unfortunately passed away earlier this year in January.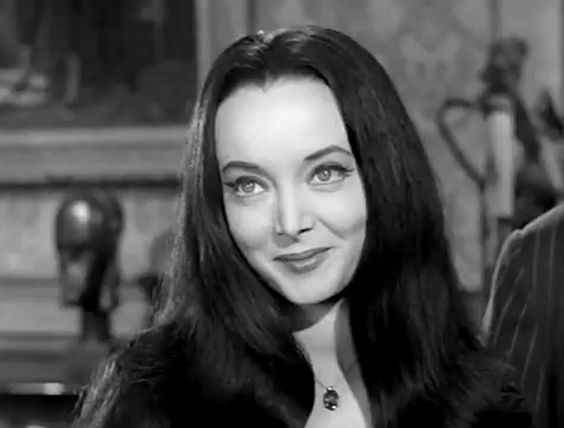 Many writers attend the FFP event in theme-related costumes and this year, with the history of Hollywood filmmaking and television to draw on, the fashion parade should be fantastic. We'll see lots of Hollywood monsters, fantasy creatures and futuristic rebels wandering the halls of the hotel. I'm putting together a costume to appear as Morticia of The Addams Family. She's witty, clever and forward-thinking. I fondly remember watching reruns of the classic 1960s television show when I was a child. As a girl, I admired the witch mother, played by Carolyn Jones. Consequently, I can't think of anyone I'd rather dress up as than her. If you're attending the Thursday night affair too, look for me in a long black gown, long straight hair and white face makeup.
I'll be posting pics to FB during that week (July 12–16, 2016), so keep tabs on my timeline for the latest buzz and trends in romance fiction.
Cheers,
Selene