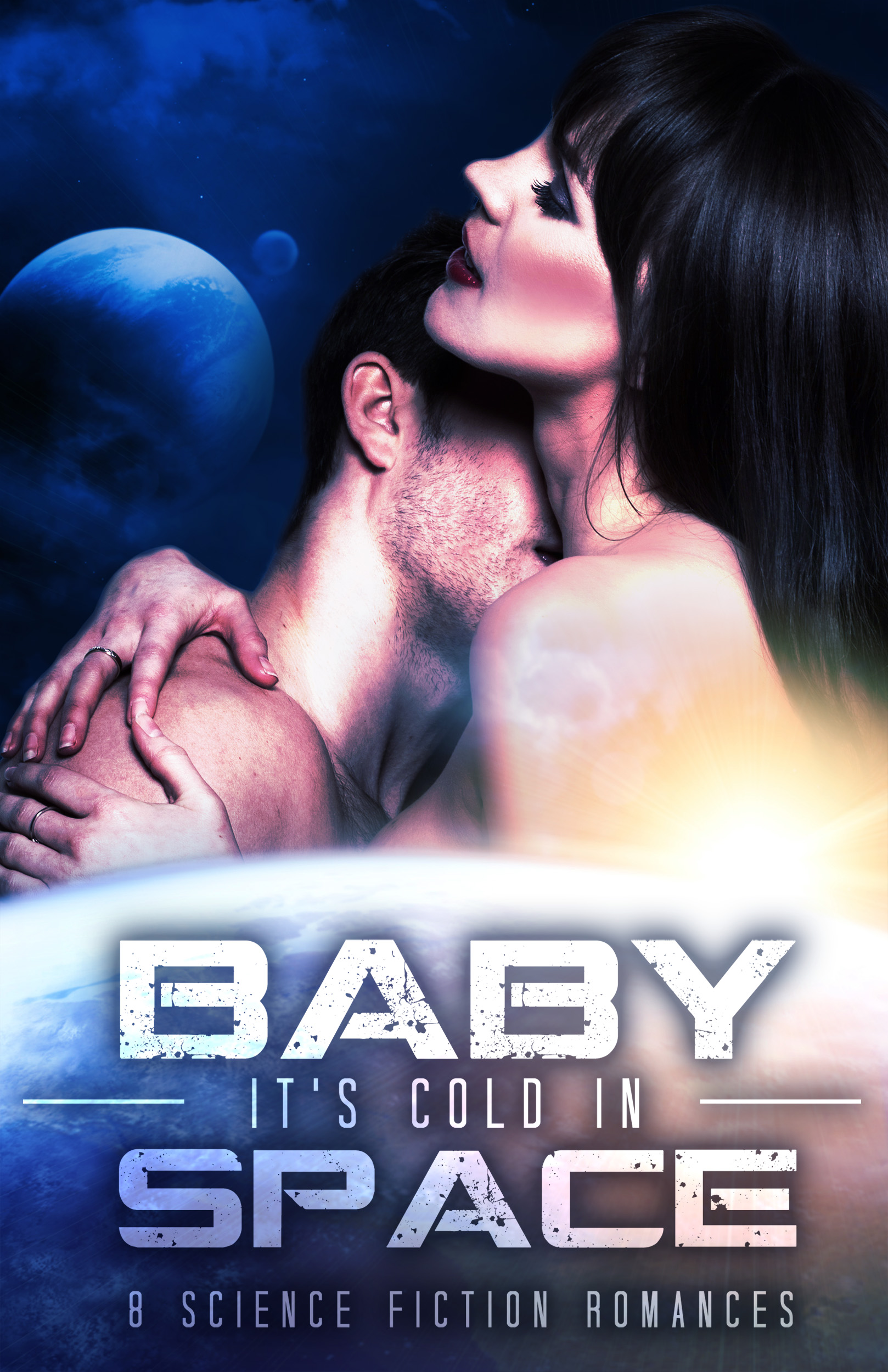 I love imaginatively entering worlds where humans stretch the limits and means of technology, and technology stretches the limit of what it means to be human.
The rising popularity of science fiction stories in television and film has influenced the romance fiction genre as well. I am thrilled to be a fan and author of Science Fiction Romance (SFR). Some of my favorite love stories have been set on worlds millions of light years away and thousands of years from contemporary Earth.
I caught the SF space opera bug in my youth, watching the Star Wars films and television shows like Star Trek and its various incarnations, Deep Space Nine, Voyager, Discovery, Enterprise and The Next Generation. Over the years, I've watched most of the major movies and the popular tv series in the science fiction realm. And whether the stories feature in light-hearted cartoons like The Jetsons or trend towards the dark and serious like Battlestar Galactica, I love imaginatively entering worlds where humans stretch the limits and means of technology, and technology stretches the limit of what it means to be human. There's something magical about science and all its seemingly unlimited possibilities, and the way it keeps challenging our sense of self–sort of the way falling and staying in love does.
When I decided to write romance back in 2010, the first several stories I wrote were SFRs. That's why I'm so excited to be on the brink of releasing a couple of these efforts in the next few months.
The first is a novella, Light Up the Dark, that is part of an exciting anthology, Baby, It's Cold in Space. That opportunity has morphed into networking with some wonderful SFR writers and we've even launched a website, SFR Shooting Stars with hopes that the anthology's success might propel us into even more joint writing ventures. My novel StarDaemon will release early in the new year also.
If you're intrigued enough to investigate SFR, and you're waiting for our spectacular anthology to release, let me recommend some fantastic authors and books to read in the meantime. First, and foremost, I highly recommend Linnea Sinclair's books, especially the two-novel set, Gabriel's Ghost and Shades of Dark. I think Gabriel will forever rank as one of my favorite book boyfriends of all time. After you've devoured all of Sinclair's SFR titles, I recommend moving on next to C. J. Barry's "Unforgettable" series, of which there are four digital titles available, Unearthed, Unmasked, Unleashed and Unraveled.
If you love these two authors' stories and want to continue (which I think you will), be sure and read Jane's Warlord by Angela Knight. She writes a lot of SFR, so her other titles are well worth following up on too. If you like sexy, look into SFR erotica titles by Laurann Dohner, Ruby Dixon, and Claire Kent. If more action and less sex appeals to you, check out the titles of Anna Hackett, Veronica Scott, and S. E. Smith. Actually, the fun part about starting to read the SFR genre, if it's new to you, is to click through Amazon's author pages (see their "Customers Also Bought Items By…" links) and discover just how many great writers are out there writing SFR.
Just don't forget to click on Baby, It's Cold in Space and preorder it so you have it on your device for leisure reading over the winter break and holidays.
(Other SF television shows I've loved: Babylon 5, Caprica, Firefly, Farscape, Fringe, Orphan Black, Stargate (especially Universe), and Torchwood, as well as the Superhero/SF shows like Agent Carter.)